Game changing wind turbine health monitoring and diagnostics
The foundation of an optimal operations and maintenance strategy. Conduct fleet-wide maintenance at the right time to maximise turbine availability, minimise cost and increase workforce safety.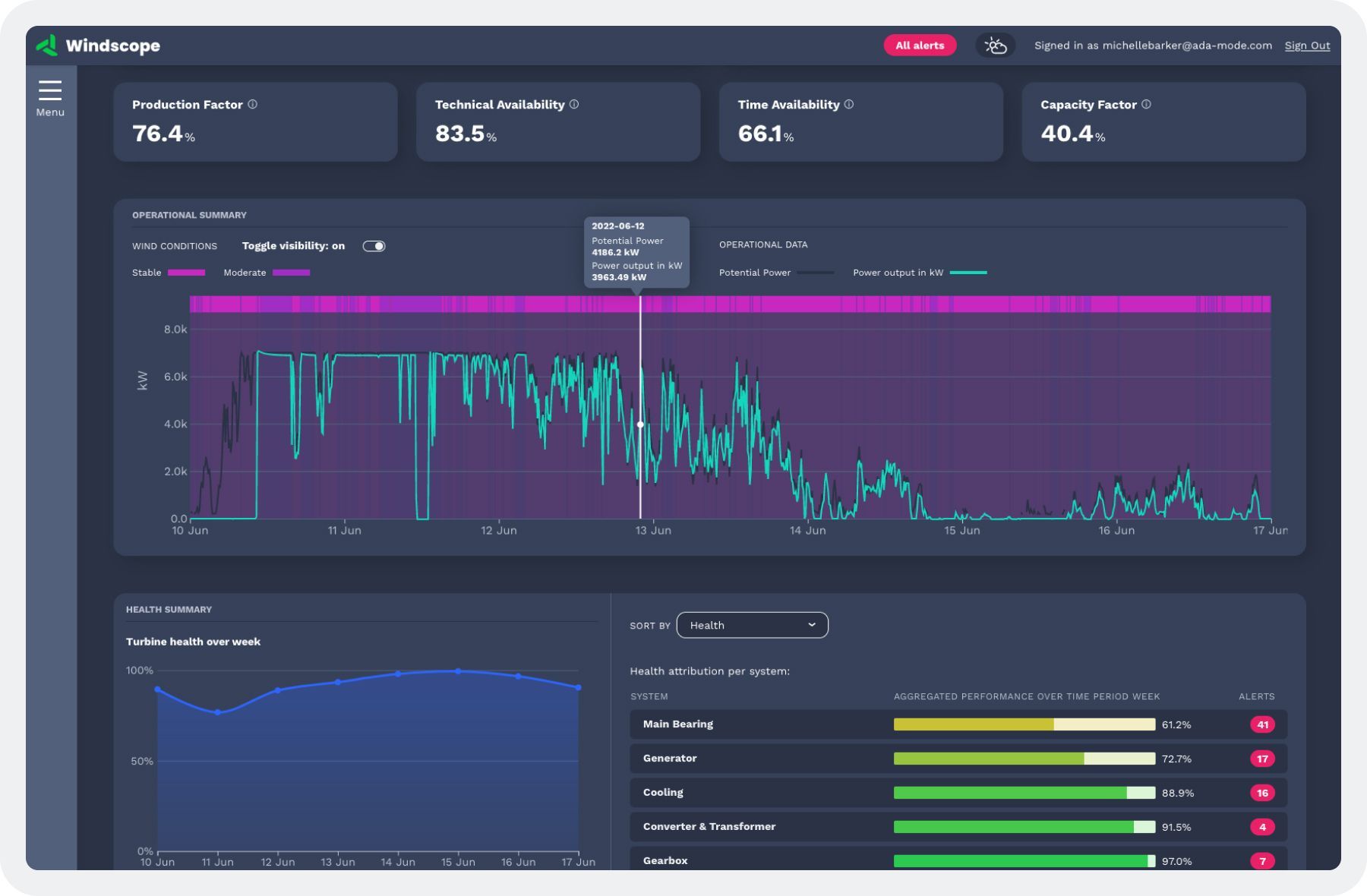 Seamless data integration.
No additional hardware.
A single platform for integration of disparate turbine data streams.
Turn your data into actions
Automatically identify which turbines are underperforming and why
Secure cloud
Built on secure serverless architecture, fully certified by AWS
Dedicated Support
A dedicated, UK-based team for turbine onboarding, analytics and tech support
Highly Scalable
Easy to deploy across large and diverse portfolios
Get empowered. Do more with your data.
Technology agnostic
Flexible data integration during onboarding allows Windscope to operate with a range of 3rd party standards and technology
Automatic Fault Diagnosis
Automated and continuous turbine health monitoring, with alerts pushed to engineers to notify them of faults and underperformance
Mobile
Deployable across multiple devices for desktop, on- the-go or site use
No additional hardware
Extract the value held within existing datasets and improve turbine performance without CapEx
Seamless CMMS Integration
Schedule inspection and maintenance tasks directly from the Windscope interface
API Integration
Interface with other apps and data visualisation software using the Windscope API
See how Windscope can transform your business.